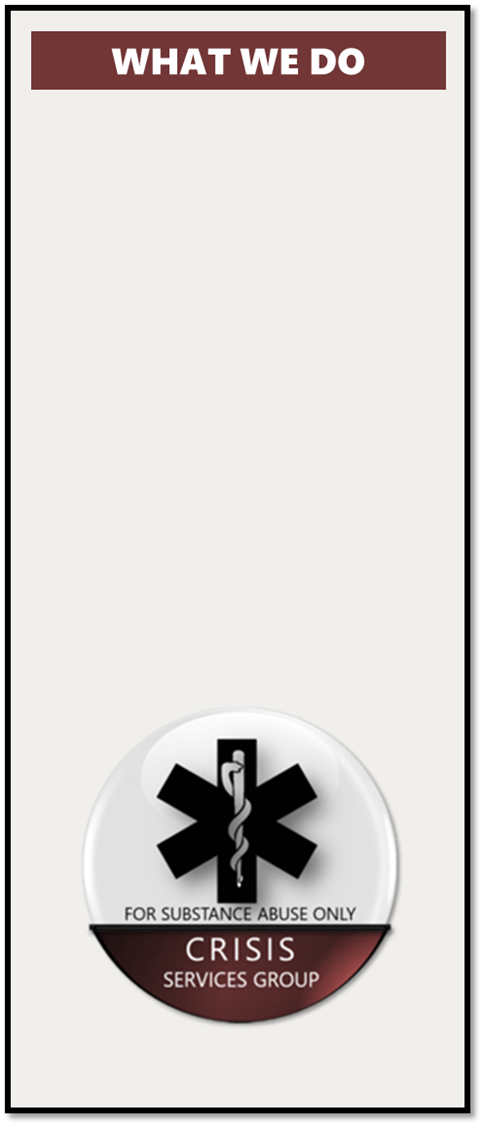 The mission of The Crisis Stabilization Services Group is to provide a wide range of substance abuse crisis support services, whose purpose is to assess, triage, medically stabilize, educate, engage and to facilitate treatment placement. Briefly listed below are key programs operated under The Crisis Stabilization Group.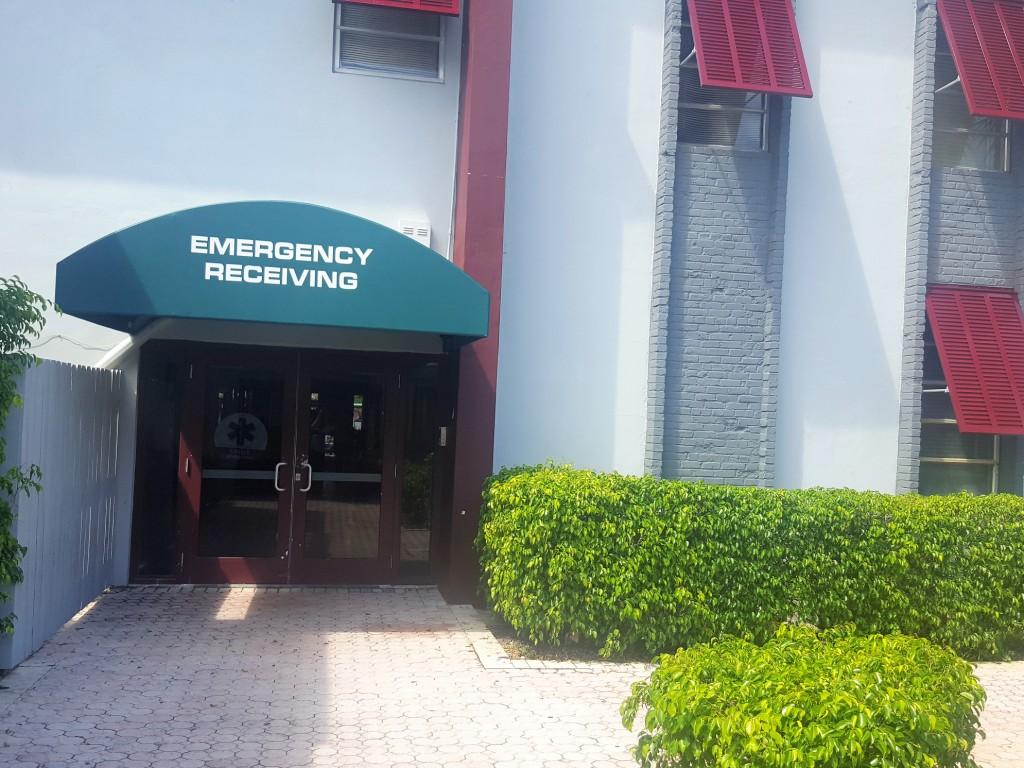 The Emergency Receiving Center (ERC): This is a free standing 24/7 emergency receiving center for substance involved individuals who are in crisis. The primary purpose of this unit is to receive individuals who may be in substance abuse crisis. The ERC unit conducts emergency clinical assessments, medical assessments, triage and admits the individual for crisis stabilization services.
For vulnerable individuals and/or individuals with special needs, the ERC unit has the ability to do short term crisis monitoring for up to 18 hours. This special need crisis service is intended for individuals with an identifiable service need, such as requiring a detox bed when a bed cannot be easily accessed during midnight hours or when the agency does not have one available.
The ERC is operated with 24/7 clinical and nursing staff. No appointment is needed; anyone may walk-in at any time. No one is ever turned away as a result of an inability to pay for services.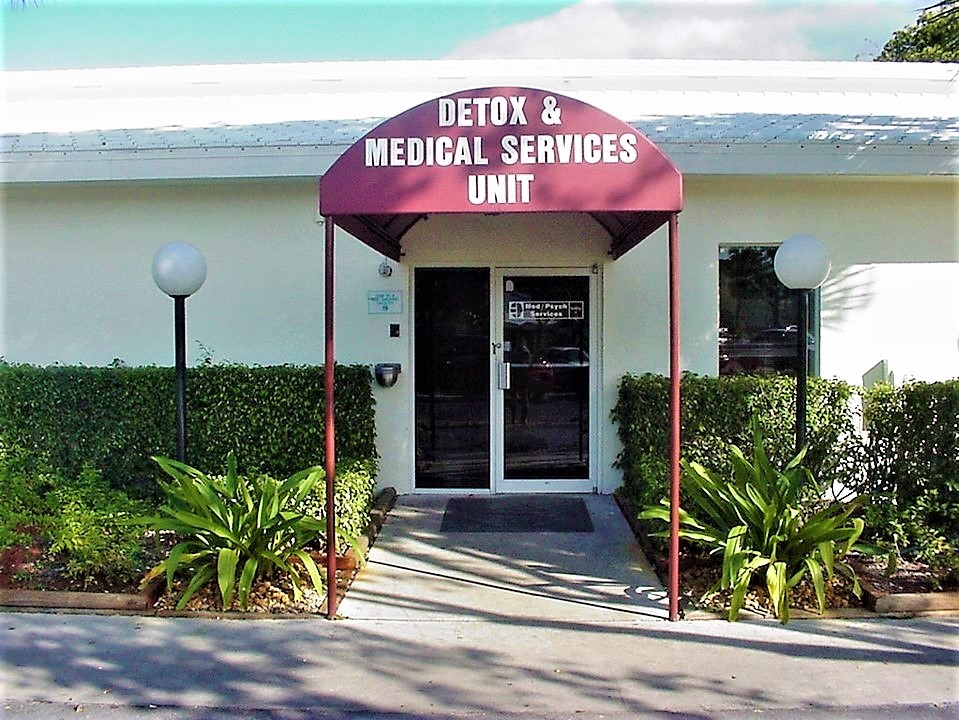 Detoxification Services: DAF provides a free standing residential detox unit for anyone meeting a minimum criterion for medical stabilization resulting from an acute substance detoxification need.The goal of our detoxification services is to provide medical stabilization and to minimize or mitigate any immediate medical harm resulting from drug detoxification withdrawal symptoms. Additionally, the goal is to conduct further clinical assessment for treatment placement, to educate and to engage the individual to accept treatment and to facilitate immediate placement.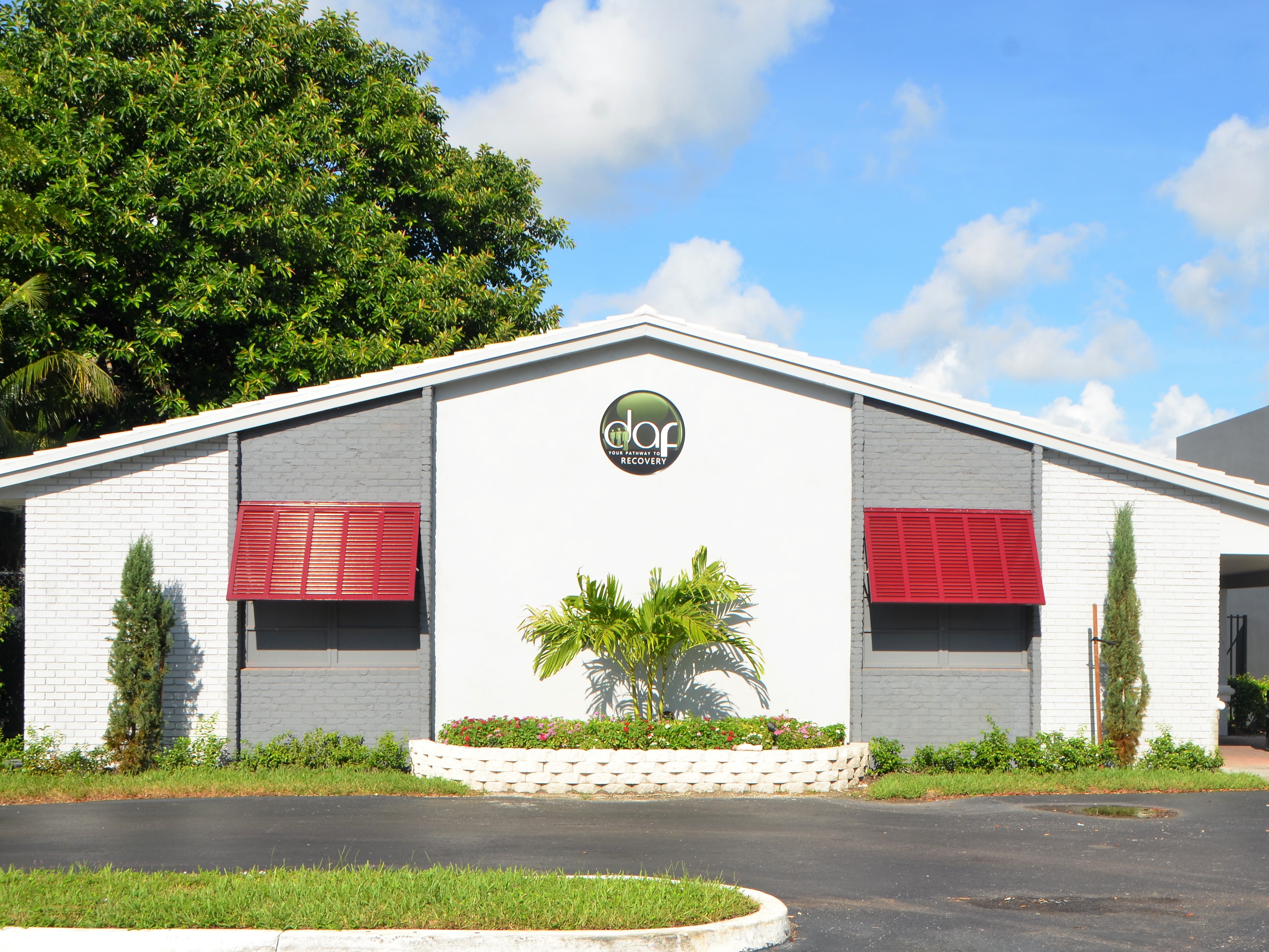 The Acute Care Unit (ACU): This is a short term residential (SRT) unit that provides residential service intervention lasting between 5 to 30 days for individuals that require medical supervision prior to final treatment placement. This unit focuses on extended stabilization for individuals who may no longer require detox services but may have other medical or mental health needs. The Acute Care Unit is staffed by 24/7 clinical and nursing support personnel. In addition, a primary therapist is assigned to these individuals and their care is coordinated by the Care Coordination team and the Multi-Disciplinary staffing team.